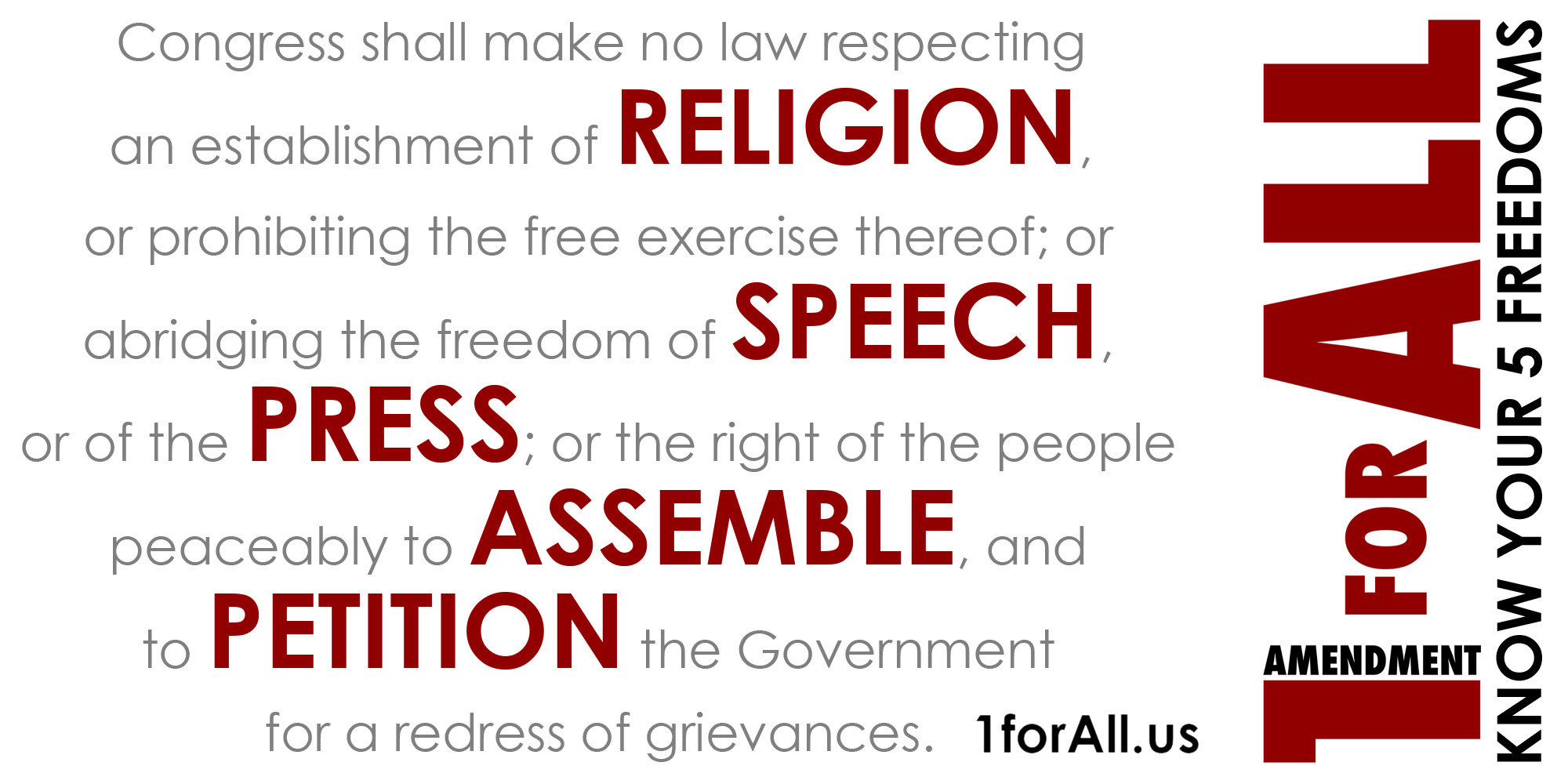 Religion, speech, press, assembly, petition – the Five Freedoms of the First Amendment. Are you read to learn about them?  I hope so …
You have two handouts to use for next class – The Bill of Rights Intro  and The Bill of Rights Notes.   Read "The Story of the Bill of Rights" and then dig into the First Amendment as you take a look at this voice thread. Please stop after the First Amendment!
Post any scenarios you come up with on your section bulletin board:
Section 1 / Section 2 / Section 3 / Section 4 / Section 5 
Then, take the specific case presented to you in class and investigate what actually happened.  Summarize the decision and your opinion of the decision carefully on your half sheet of paper.
Once you are done with the "Five Freedoms", browse these First Amendment sites below a little and try to come up with a questionable scenario for the freedoms.  It makes it a whole lot more enjoyable if you come up with situations that apply to you and your family! Talk to your parents about it!
Do you know your stuff?  Take the First Amendment quiz!
When you are done, post your most important freedom in the form below: