WHEN SHOULD THE UNITED STATES GET INVOLVED IN THE AFFAIRS OF ANOTHER COUNTRY?
Group 1 / Group 2 / Group 3 / Group 4 / Group 5
I can describe and evaluate the causes, events, and impact of American imperialism.
This will be a drive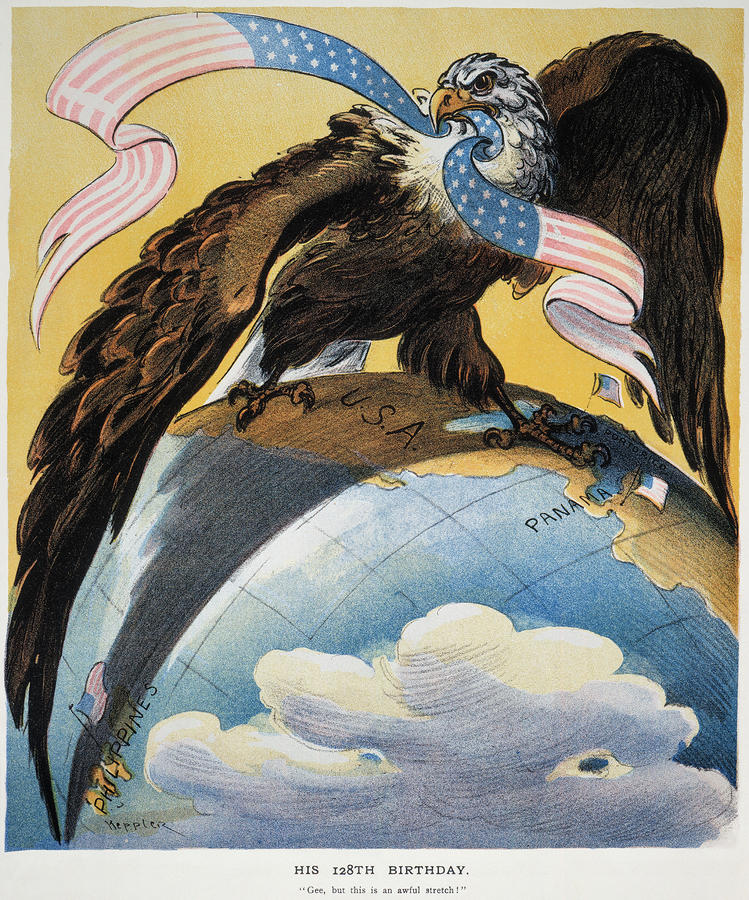 -by about American imperialism. It's not because the topic isn't important.  Actually, it's due to the calendar and the amount of time allotted to NHD.  A decent trade off, if you ask me. You will eventually demonstrate your understanding with an editorial statement and cartoon, so no worries about memorization.While the US was pushing for reform at home, the country was also expanding abroad in the era of IMPERIALISM.  Should the US have been an imperial nation?  That's our essential question!  How will we answer it?  Read on …
We will debate American imperialism in our next class, and you will have an assigned ares for your focus.  You should come up with arguments SUPPORTING and OPPOSING American involvement in your specific area – your side will be determined t the start of our next class.  The best debaters know the arguments of the opposite side.  The more prepared you are, the better your argument will be! Here are some chosen resources dealing with American imperialism – you can use others as well.  Primary sources are always HUGE!
Want to review the videos from class?
Annexing Hawaii / The Spanish American War (and a little bit about the Philippines) / China and the Open Door / Big Stick and Dollar Diplomacy / TR and the Panama Canal (not from class) /
GET READY TO ARGUE!