What better way to celebrate Constitution Day than analyzing the first 52 words of the supreme law of the land – THE PREAMBLE! We will put the Constitutional targets in our own words and then find some examples of the American government trying to meet those targets with some current events.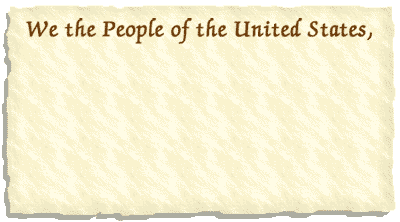 Use Google News and CNN.com to find examples of the national government meeting (or trying to meet) the Preamble goals. Post your link and brief summary on the bulletin board for your section!
SECTION 1 / SECTION 2 / SECTION 5 / SECTION 6 / SECTION 7
Here's the National Constitution Center's analysis of the Preamble from their Interactive Constitution.
Want some Sporcle fun with the Preamble? Check out some awesome games!